Classic Bicycles Auburn
A 3-Day Celebration of Vintage Lightweight Bicycles
Bicycle Concour Swap Meet Fun Informative Seminars Great Food Make New Friends

June 7-9 2024 Auburn Indiana
at the prestigious Auburn Cord Duesenberg Museum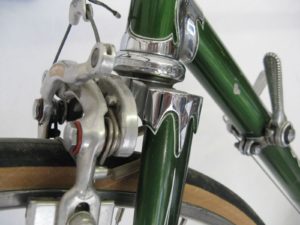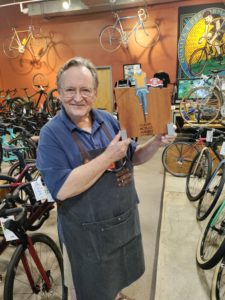 The 2022 show was a tremendous success – click here for information to be an early supporter of the 2024 event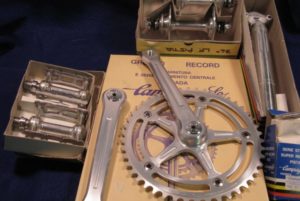 It starts with a love of bicycles
The focus of Classic Bicycles Auburn is on vintage lightweight bicycles. These bicycles are special as they represent the intersection of engineering excellence, craftsmanship, and elegance. These are the traits that define the most sought after automobiles of the 1920's and 1930's. For the 2024 event, emphasis will be on ways our community can increase awareness of vintage lightweights younger potential enthusiasts.

—
Modern handcrafted custom bicycles that embody these characteristics are welcome, as are pre-suspension mountain bikes; especially those made of steel.
In an amazing world famous venue
The museum is housed in the original headquarters of the Auburn motorcar company. It's stunning art deco main floor served as the corporate dealer showroom for Auburn, Cord, and Duesenberg motorcars and Stinson aircraft. The museum is easily accessible from many eastern and midwestern population centers.
Classic Bicycles Auburn is an event organized independently from the museum to promote vintage bicycles. Profits from the event will benefit the Auburn Cord Duesenberg Museum.
Classic Bicycles Auburn is a DBA of Boulder Bicycle inc.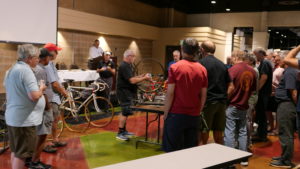 But it's really about the people
The bicycles are great, the seminars are informative, the banquet is delicious, the swap is rewarding, and the venue and cars are amazing. But what folks always tell the organizers that it's being with a like-minded community and making new friends which creates cherished memories.
For the 2024 event, "it's about the people" will be in the forefront of all event planing; seminar blocks will have added time for kicking back with friends.
For event newcomers, there will be "icebreakers" for folks to meet and make new friends.